About
QuantCopilot
Most new traders don't survive the first year, not to mention if making any money.
They start trading online just after reading some random articles or by watching some free videos from so-called "trading gurus" with impressive and unrealistic gains. The problem is that, as a beginner, most of that content can look impressive, but sooner than later comes the ugly truth… Most of that content is plain BS.
That's why QuantCopilot was created, to cut all the BS that surrounds the trading industry by providing real education and real tools, in the world of algorithmic trading and automated investments, sharing with our members all the knowledge in what has been proven to work in today's markets, with real scenarios and real experiences.
In this way, helping our students to learn important skills that allow them to plan, develop and deploy their own trading strategies or investments analysis, thus acquiring a competitive edge and a real opportunity to succeed in today's market environment.
Nowadays with over 3000 students, in 57+ countries, with a satisfaction rating of 4.7 stars out of 5, we are confident enough that our programme works.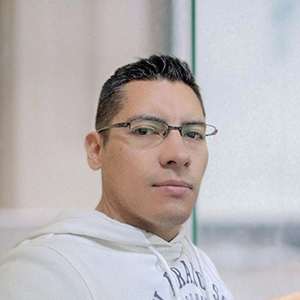 Frank Rivera
Frank is the founder of QuantCopilot, a learning platform created to provide a helping hand to new and seasoned traders to get into Algorithmic Trading and automated investments in a practical, clear, and actually useful way.
Frank started his trading career in 2015, since then, he has been immersed in the financial markets. Having been involved in this field, he acquired a deep understanding of the many nuances that compose the markets, and integrating them with programming and automation.
Before diving into algorithmic trading and automated finance, while trading manually, he was working as a web designer and full-stack developer. Later channeling all that knowledge into the realm of data science where he found his real calling, by analyzing data and being able to make decisions based on what the data was telling.
Soon after, by mixing together data science, programming, and trading, he started to experience real consistency in the markets, by automating his own trading strategies and coding his own trading bots.
All his background has played an important role in his career, thus being able to understand and apply what really works, providing invaluable insights to his students, paving the road for a smooth transition into automated trading.
He has a true passion for bringing knowledge and value to the masses, by turning complex topics into easy to understand material, even for people with no technical background.